"Loving service is my first technique" – Dr. Jim Parker
A Place To Be Heard
 At Essential Living Chiropractic we truly believe everyone should get chiropractic care regardless if it is me they are getting adjusted by or not. But I know in our office you will receive superior service and you will know you are loved and cared about.
On the first visit you can expect a full history, comprehensive neurologic and orthopedic examination, a scan of balance, posture and fall risk assessment by our state of the art Balance Tracking System, and your first treatment all happens on your initial consultation. You come to a chiropractic office for treatment, so we strive to always treat on your first visit unless unperceived complications arise and further diagnostic testing is required.
On the second visit you can expect a detailed report of findings from your initial exam. We will explain in detail what we have found and how we can help you reach your health goals. And of course, your second treatment.
Treatment in our office always includes a chiropractic adjustment. This is done either by hand, or instrument. Traditional, hands-on chiropractic adjusting is preferred by Dr. Josh and most of our patients. Dr. Josh prides himself in perfecting multiple techniques of adjusting subluxation (spinal misalignments affecting the nervous system) through gentle and comfortable methods. However, we offer mechanical instrument assisted adjusting which can be even more gentle in situations where is it needed or preferred by the patient. We have several affordable options that allow you to experience chiropractic care however you choose.
You can call (903) 630-5327, or click below to schedule your consultation.
Essential Living Chiropractic – Pursue Health • Live Life Aligned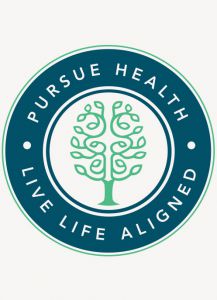 Essential Living Chiropractic is distinct; providing unique and thorough evaluation and treatment of the musculoskeletal and nervous systems. We use specific ways of adjusting the spine and extremities, as well as vibration platforms in order to balance the brain and body to optimize function. We value God and family and strive to have integrity in all we do. We hope to provide chiropractic treatment to as many families as possible in the East Texas area to promote health and wellness.
It is not often you find a docotor with the knowledge to treat the most difficult cases and have that special touch and finesse! Dr. Nannen has given health and hope back to so many in Frisco! Tyler, Tx is blessed to have such a caring doctor who will take the time to find the underlying cause of your problem and help you get your life back! You are already missed by the thousands of lives you have already changed!